Another new project of GRED—One Park
Developed by GRED , One park located in North of central Phnom Penh, an interlace of Luxurious Residences, Businesses, a 5 stars International Hotel and High Fashion all into one seamless integrated development. It

defining

new lifestyle in Phnom Penh.
Phnom Penh City Center
First of its kind Global Sophistication.
Resort Homes and Lifestyle
Unwind In Lush Gardens of the World.
Comfort Convenience Exclusivity
Bespoke Living Eco Community.
New Way of Living
Lifestyle Avenue High Fashion.
Premium Shophouses for the Urban Elite
Flexible Use Multiple Businesses.
Larger Spaces Dream Endlessly
Practical & Adaptable Design.
Latest News
VIP Line| +855 023 6616666/+855 023 6626666
Project Address| village1, Sangkat Srah Chak, Khan Doun Penh
Developers|Graticity Real Estate Development CO.,Ltd
Architectural Planning| DP ARCHITECTS PTE LTD
Marketing Agency| Yizong
Marketing Planning| Blackplanet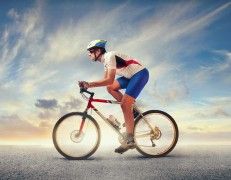 The project is loca ted in the core of the city and close proximity to many key amenities.Surrounding arterial roads allows for quickaccess to other parts of the city.As one of the Strategic plot in PPCC, One Park stands to beneLit directly from the future capital appreciation as the remaining plots in PPCC are realized.
Welcome To GRED.
Phnom Penh Cambodia
(+855) 23 883 438
info@gred.com.kh
Join Us
Graticity Real Estate Development CO.,Ltd, village1, Sangkat Srah Chak, Khan Doun Penh, Phnom Penh Cambodia, (+855) 86 334 358, info@gred.com.kh